Firstly, thank you to all of our parents and carers who are being extremely supportive and understanding during these challenging times.
Over the last few weeks Government guidance has changed almost daily and our amazing team have been working hard to respond to these changes and keep our parents informed.
Whilst quite often clarity has been missing and we have needed to push for answers, one thing that has been clear is that Nurseries that can remain open to provide childcare for key workers and those children classed as vulnerable are an essential part of helping the Government deal with this national crisis.
We know what an important role our team play in providing care for those front line and essential support workers children so that they can do their important roles at this time.
I can't thank our amazing teams enough for their resilience, commitment and calm positivity they have shown during these extremely difficult times.
Changes to our operational procedures have been put in place to protect our staff and children and we want to reassure those parents still able to access our services that we will continue to do all we can to keep the settings open where it is safe for you and our children to do so and where the numbers of children that require our care are viable.
If you are a key worker and require childcare at this time, please contact our nursery management teams to discuss what you need and how we can help you.
Our nursery teams are missing their children who are currently unable to attend and can't wait to see them return as soon as we are able to welcome them back. While these children are at home we wanted to let parents and carers know that we will providing activities for the children to do at home on our Facebook pages so please keep an eye out for this..
Sending lots of Minibugs LOVE to all our families. Stay safe and keep washing those hands….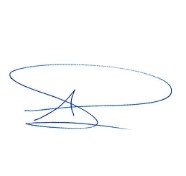 Anna Sarginson
Director