About our nursery
Minibugs – A happy and caring place for mini people to learn, play and grow.
Our nursery is co-located next to Wincobank Medical Centre and provides modern facilities and a stimulating and nurturing Early Years environment for children between the ages of three months and five years.
Click here to view our latest Ofsted Report, where we received a rating of GOOD in all areas.
Meet the team
Our nursery staff at Minibugs Wincobank comprises a blend of mature, experienced and professionally qualified nursery practitioners and apprentices working towards their qualifications. All staff are skilled in expertly guiding your child through the wonders of learning whilst playing.
Meals
Minibugs Wincobank provide all children with a healthy, balanced and nutritious menu with snacks and meals prepared and cooked fresh on site by food safety trained staff.
Minibugs Wincobank are now an approved 'Start Well Sheffield' setting.
Our menus change each term and coincide with seasonal changes in fruit and vegetables etc. Cultural and dietary requirements are considered for all meals and snack times and we encourage children to experience foods from different cultures.
The menu works on a 5 week cycle, starting with week 1 the meals go in order from Monday to Friday. Week 2 then starts with week ones Monday meal as the Tuesday meal and so on, as to ensure all children attending get the full range of the menu and are not always eating the same meal in nursery.
Location
Opening Hours:
Monday – Friday: 7:30 – 18:00 (Closed Bank  Holidays and over the Christmas Holidays)
Address:
Minibugs Nurseries
203 Tyler St
Sheffield
S9 1DJ
Telephone: 0114 242 5413
Email: [email protected]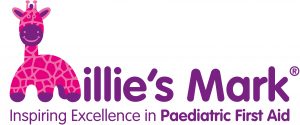 [custom-facebook-feed id=minibugswincobank]