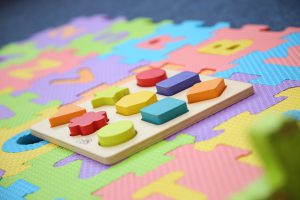 Our children are at the heart of our nursery, and activities are created based on their interests, thoughts and ideas.
Learning through play helps children to develop their skills through 'doing' and 'talking', so we provide a range of play activities to develop both their social skills and their learning abilities.
Children start to learn about the world around them from the moment they are born. The care and education we provide allows them to continue to discover their own little world by taking part in interesting activities that are appropriate for their age and stage of development. We provide a comprehensive programme to progress your child's education and allow them to succeed in a caring atmosphere where they feel valued.