Children's mental health charity Place2Be has set up Children's Mental Health Week 2022 to highlight the importance of mental health for children and young people.
We all have mental health. Some people may have mental health problems. In fact, up to 1 in 4 of us will experience mental health problems at some time in our lives.
During Children's Mental Health Week 2022, we can take some time to focus on mental health. Encourage children to think of how they can best look after their own mental health and how they can support family or friends with their mental health too.
In celebration of Children's Mental Health Week, Connect Childcare have produced 15 activities to promote good mental health in children.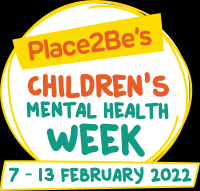 Why not take a look and try some of them out!
Don't forget to share your photos with us via Parentzone.