Following on from our previous communications to our parents / carers regarding the current Coronavirus situation we now think it would be appropriate to update you as to our understanding of the current position.
As a private day nursery we will REMAIN OPEN to all registered children until we are instructed to close by a qualified authority, or our staffing levels fall below an acceptable threshold.
Until that point, we are open and welcome your children to Minibugs.
As I am sure you will appreciate this is an unsettling time for everybody and our amazing team have been working hard to keep the setting calm and 'business as usual'.
Your support
As you will appreciate this is an extremely difficult period for us to manage our way through as a business. We are endeavouring to keep our outstanding and resilient team together during this crisis by supporting them and continuing to pay them.
They are the heart of what makes Minibugs the caring, creative, fun and educational place that it is.
Their response to this unprecedented time has been nothing short of amazing. We will rely on them to be there when this is over, and we must be there to support them during these hard times.
Our team, as I am sure you appreciate, need this certainty that their income is secure, with their own personal families to support, mortgages and ongoing costs to meet.
Our parents have always been amazing at recognising the efforts of our team, so we thank you for your ongoing support.
If we are instructed to apply restrictions to who we can offer childcare to we will communicate this as soon as we can so that everybody has as much time as possible to plan for this.
Measure to protect our children and staff
Please continue to follow the amended drop off and pick up processes we have put in place.
Please also continue to follow the latest NHS guidance on self-isolation where COVID-19 symptoms may be present and notify the Nursery Management team so that we can plan for your child's absence appropriately.
Keeping you informed.
This is a very upsetting time for us all so thank you for your continued support. We are very grateful for all the understanding you have shown during these challenging times.
Your Sincerely,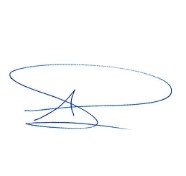 Anna Sarginson
Director